Noida Guest houes - Noida
Monday, 21 April 2014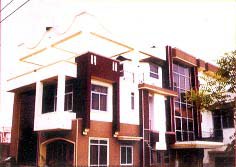 Item details
City:
Noida, Uttar Pradesh
Contacts

Raju Sharma

9312417636
Item description
Sweet Home Guest House in Noida is counted among the perceived Affordable Guest House, Noida and is known for its warmth and traditional conviviality. The Sweet Home Guest House, Noida is deliberately stanched in the heart of the town, within easy reach of all tourist attractions. The Sweet Home, Noida Guest House offers best quality services and facilities . The Room service carts round the clock, the chophouse allures guests out of the ease of their own home. The Sweet Home Guest House in Noida also features charming independent well furnished rooms, amongst other stimulating facilities.
WE CARE
•Safety and Security
•Hygienic Conditions
•Your Valuable Time
•Guests Suggestions and Prestige
Sweet Home Guest House, Noida accost the guests to let them enjoy and zest the opulence, repose, modern amenities and facilities in alluringly and delightfully decorated rooms which is almost unparalleled in its class. Besides the masterly parade of personalized services, the Sweet Home Guest House prides for the optimal blend of heritage and prevailing influence.