"Helping defuse the language barrier, globally!" - Noida
Wednesday, 9 February 2011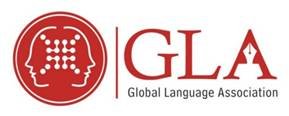 Item details
City:
Noida, Uttar Pradesh
Contacts

Nishant srivastava

0120-4219468
Item description
Welcome to The Global Language Association (GLA)

GLA is the first Global Association which aims to categorise and connect all globally placed language entities under a single umbrella.

GLA is a unique concept in the list of associations available globally. It not only categorises Language companies/agencies, but also categorises Language schools/universities, Interpretation & Sign language companies, Language associations and Language experts along with all major Private & Public companies which can benefit from the Language industry.

"Helping defuse the language barrier, globally!"