Metallic Wire for Sale Online | Buy Gigai, Bullion Wire & French wire online - Noida
Friday, 14 December 2018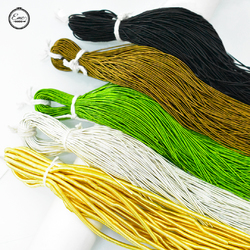 Item details
City:
Noida, Uttar Pradesh
Contacts

embroiderymaterial.com

8826002179
Item description
When it comes to wedding wear, zardosi embroidery is everyone's favorite. The way it makes the every wedding dress beautiful is beyond words. For this embroidery art all you require is a beautiful metal wire and thread. So, buy metallic wire online in various styles at wholesale prices only on embroiderymaterial.com.