Hire leading iOS app development company for massive business growth | Techugo - Noida
Tuesday, 13 August 2019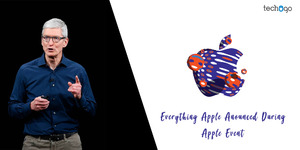 Item details
City:
Noida, Uttar Pradesh
Contacts

Sanjay

+91 966-713-4400
Item description
When the entire world is dwelling on the benefits of flawless mobile app development, do you think, its a smart move to refrain your business growth from one?

Well absolutely not! Rather you should connect with a company that can act as a fule, and help you in driving your business towards its success.

Techugo, a leading mobile app development company can convert your ideas into an app that can immediately become a constant source of revenue for your business.

So what are you waiting for, reach out to us and witness the greatness!