Transform your business growth by implementing blockchain technology| Techugo - Noida
Thursday, 5 September 2019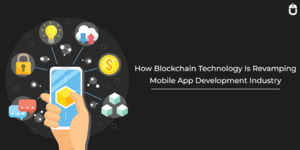 Item details
City:
Noida, Uttar Pradesh
Contacts

Sanjay

+1 03603224912
Item description
Who would have thought that blockchain would have such a powerful impact on the world, that each and every industry would want to inculcate this tech into there businesses?
The growing popularity clearly indicates that within a few years this revolutionary tidal wave of blockchain technology is going to hit us like a tsunami!
It not just only guarantees you a decentralized system but also improves security. So you better buckle up and start thinking of ways to make the most out of this tech. And in case you need any help, feel free to reach out to us.